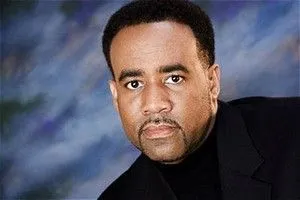 James H. King, III, DDS, BCETS, FAAETS
Dr. James King, III was born, raised and educated in the nation's capital. Dr. King might best be described as diverse. As a general dentist, volunteer and entrepreneur, he strives to provide affordable and accessible dental care for the masses while donating his services in cases of local or national emergencies. He is also an active participant in several political campaigns.
As a senior in high school (McKinley Technical) in 1978, Dr. King had the enviable position of choosing between thirty five universities vying for his athletic services. A high school All-American in track and field, he selected Howard University because of the rich history of producing successful African-American doctors. In 1984, Dr. King received a Bachelor of Science degree in microbiology from Howard University. Subsequently, he graduated from the Howard University College of Dentistry with a doctorate in dental surgery (1990). In an effort to further enhance his abilities, Dr. King attended Meharry Medical College for a General Practice Residency from 1992 - 1994. While flourishing in the program, Dr. King was honored by the distinction of Chief Dental Resident. At the completion of the program, he was again honored with the Director's Award - certificate of most outstanding resident.
From 1994 -1997, Dr. King worked in the employ of James A. Snyder, DDS, in Alexandria, Virginia. Never one to forget his community, he also worked for the Maryland Department of Health and Mental Hygiene - Dyer Clinic where he provided general dentistry services for underserved youth. In addition, from 1994 - 1998, he completed a four year stint with Alexandria hospital (Inova Alexandria) as a staff member - a rare accomplishment for a dentist. In 1996, Dr. King joined in forming the Watson, Davidson, & King Dental Group.
It was in 1999 that King Dental, LLC was formed and continues to thrive, a general dentistry private practice with a focus on cosmetic procedures. With this practice, Dr. King and his staff offer the most advanced dentistry to his patients while remaining sensitive to their fears and concerns. In addition, Dr. King volunteers for the Montgomery County Maryland Medical Reserve Corps.
Certifications:
1996 Board Certified Expert in Traumatic Stress
1998 Diplomate, American Academy of Experts in Traumatic Stress
2006 Fellow, American Academy of Experts in Traumatic Stress
2007 Invisalign Certification
2008 Member, National Center for Crisis Management
2009 Lumineer Certification